| Alarm.com Smart Home Alarm - No Phone Line Required |

One APP, ONE PLATFORM, ONE EXPERIENCE

Installation $399.00 Fee **

Additional devices available **
** Some Conditions Apply Call For Full Details
Get Started Today ...

Monthly Monitoring from
$49.95
Call Now (416) 773-5625 Toronto Line

OR Toll Free 1 (877) 773-5625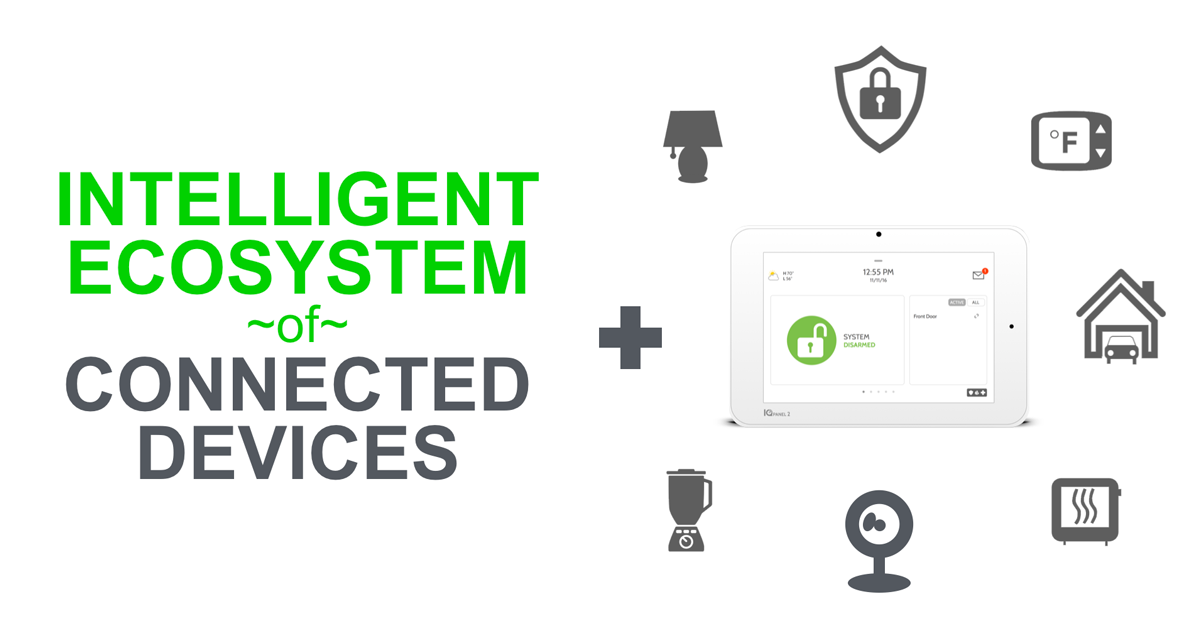 There's a QOLSYS security system for every lifestyle, budget and security need. And they do more than keep you and your family safe and sound…they give you round the clock peace of mind and can even keep you connected to your home wherever you are. Our products are easy enough for every member of the family to operate, providing a level of simplicity and convenience you'll really appreciate.
alarm.com smart home SERVICES
ON THE GO AND IN THE KNOW!
Stay in the know wherever you go with the award-winning Qolsys Alarm.com Interactive Remote Services. Real-time alerts directly to your smart phone, video viewing and mobile remote control put peace of mind in the palm of your hand —helping you stay connected to your family and home from compatible wireless smartphones, tablets or PCs. Total Connect is all you need to turn your smartphone into a smart home alarm system!

Our company provides quality professionally installed reliable, state of the art security systems for your home. Our residential security systems will add a barrier of protection to your home and provide your family with true peace of mind. At Pre-Lock Security, we have your total security needs in mind. Thus, every security installation we do is tailored made and custom designed to meet each home owners unique needs and security budget.

Be Alerted the instant something happens at your home Protect your home and family when you're away with real-time as it happens 24/7 Smart Home Alarm Monitoring. Qolsys is a dynamic, lifestyle-enhancing security system that protects your property and family and lets you control your security system, thermostats, lighting, door locks and more all from your keypad or on the go from any smartphone device from anywhere you have internet access.

Our Qolsys Smart Home Starter Package includes:
1 Qolsys Touch Control Panel with Built-In Glass Break Detector
2 Wireless Door or Window Contacts
1 Pet immune Motion Detector
Built In indoor Warning Siren
1 Battery Backup Standby System
1 Plug-in Transformer
Home Alarm Certificate For Potential 20% Insurance Premium Savings
5 Year Monitoring Rate No Increases
Professionally bonded and insured installation provider
Lifetime parts & Labour Warranty
e-alert all arming / disarming to any smart phone now included at no extra cost
Professional Installation Included in activation fee
Professional Monitoring By Pre-Lock Security Services Inc
Warning Decals
& Lawn Sign Sign
Qolsys wireless security products are an excellent complement to Smart Home Alarms providing you with a higher level of convenience, peace of mind and the complete, whole-house protection you deserve. Their rock-solid stability and long battery life make them a popular choice among homeowners, with millions installed worldwide. Trust Pre-Lock Security Today...
Lets Get Started Today ...... 1 (877) 773-5625
** 36 Month Monitoring Alarm Service Agreement Required
** High Speed Internet & WI-FI Required for some features